SPREADABLE CHEESE TRADITIONAL
With a creamy texture and spreadable, the Spreadable Cheese Traditional Catupiry® is ideal to be consumed in breakfast and afternoon snack. It can be eat pure on toast, breads and waffles or used in the preparation of sandwiches and other recipes. Everything with amazing flavor.
Packaging:
Cup 200g and Cup 500g
Other information:
Ingredients:
Milk Cream, Curd Pasta (Skimmed Raw Milk and Acidic Lactic Acid (INS 270)), Dry Tomato (Dry Tomato, Oil, Oregano, Sodium Chloride and Conservator Potassium Sorbate (INS 202)), Sodium Chloride (salt), Stabilizers: Sodium Polyphosphate (INS 452i), Potassium Tripolyphosphate (INS 451ii) and Trisodium Phosphate (INS 339iii), Conservator Potassium Sorbate (INS 202).
ALLERGIC: CONTAINS MILK AND SOYBEAN DERIVATIVES. GLUTEN-FREE.
Conservation
KEEP REFRIGERATED 41°F. USE WITHIN 8 DAYS AFTER OPENING.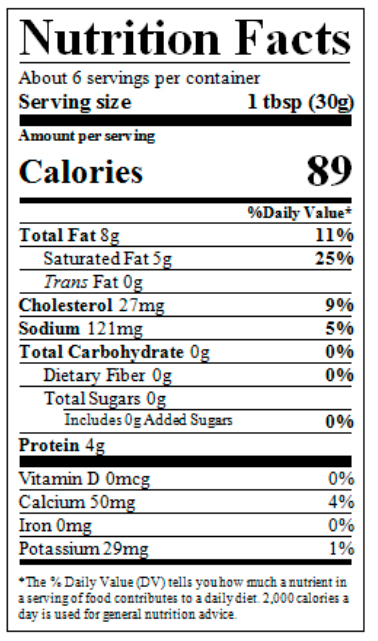 Adicionar aos meus desejos