SOFT CHEESE ORIGINAL
Catupiry® has a secret to add flavor in your recipes: Soft Cheese Original Catupiry®.
Very versatile, it combines both salty and sweet preparations. . Replaces the creamy cheeses in any recipe. Used in fillings, it brings creaminess and balances the flavors. It can be used in toppings, able to go directly to the oven, does not cut and gratin lightly, without losing creaminess characteristic.
Packaging:
Blister: NET WT 52.91 OZ (3.30 LB) (1.5 kg)
Bucket: NET WT 126.99 OZ (7.94 LB) (3.6 kg)
Bag: NET WT 352.74 OZ (22.05 LB) (10 kg)
Other information:
Ingredients:
Milk Cream, Curd (Pre-Skimmed Raw Milk, Sodium Chloride), Four Cheese Preparation Flavored Condiment (Maltodextrin, Parmesan Cheese, Whole Milk Powder, Sodium Chloride, Natural Aroma, Milk Cream in Powder, Yeast Extract, Gorgonzola Condiment, Spice and Smoke Natural Aroma), Sodium Chloride (Salt), Stabilizer Tetrasodium Pyrophosphate (INS 450iii), Acidity Regulator Sodium Bicarbonate (INS 500ii) and Conservative Potassium Sorbate (INS 202).
ALLERGIC: CONTAINS MILK AND CEVADA DERIVATIVES. CONTAINS LACTOSE. CONTAINS GLUTEN.
Conservation
KEEP REFRIGERATED 41°F. USE WITHIN 8 DAYS AFTER OPENING.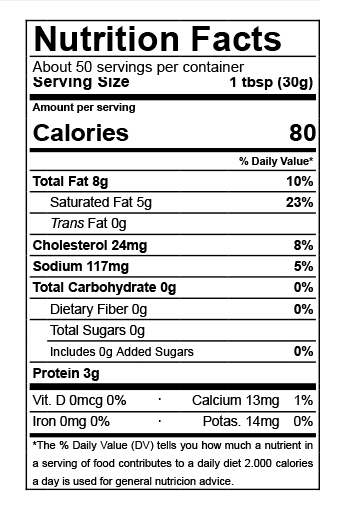 Balde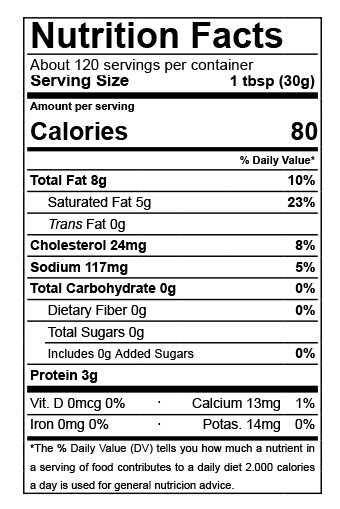 Bag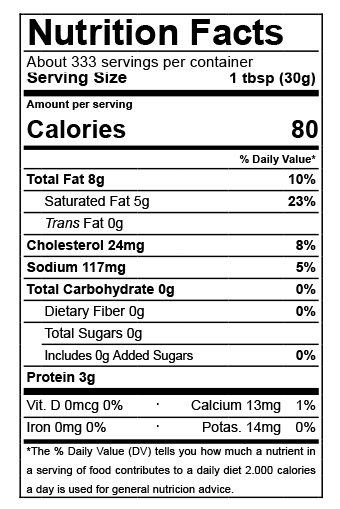 Adicionar aos meus desejos